Individual approach to each client
Our company provides customers with a full range of solutions and services, ranging from office equipment supplies, the sale of duplicate cartridges, printers, computers, network, telecommunications equipment and software, to equipment maintenance and a range of solutions.

NewTech
The "NewTech" for more than 10 years engaged in the sale and repair of technical equipment for offices, organizations and individuals. We not only offer goods, but analyze the needs of the customer, on the basis of which we select the optimal solution that meets all the requirements in terms of combining cost, quality, reliability, performance.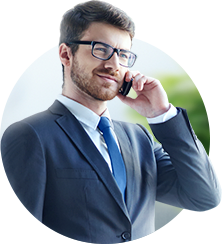 We are ready to cooperate with you!
Write to us or order a call - we will help. We will listen to your tasks for business, and on their basis we will offer options for cooperation.
Режим работы
09:00 - 18:00